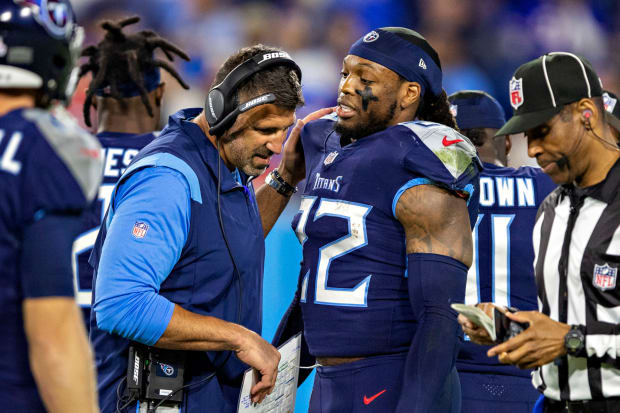 According to a report, Derrick Henry is in the Titans' building and plans to attend mandatory minicamp. 
There had been speculation Henry might holdout, but that clearly isn't the case. 
It sounds like the league's best running back plans to attend and take part with his teammates at minicamp. 
"According to a source, #Titans RB Derrick Henry is in the building at Saint Thomas Sports Park as they get set to start mandatory minicamp tomorrow. Good news for Tennessee," said Turron Davenport. 
It was reported earlier this off-season that the Titans are considering an extension for Henry.
ESPN's Jeremy Fowler has the latest:
He has two years left on his current contract, and running backs typically don't get paid early, but I'm hearing the Titans are at least open to a possible new deal with Henry. Henry has salaries of $12 million ($15 million cap hit) and $12.5 million ($15.5 million) over the next two years. The Titans could lessen those two cap hits by extending him by a year or two, and they could build in escape hatches if Henry declines in his 30s. But right now, Henry is still considered the game's top back.