Jurrell Casey's 2020 season came to an early end, and the Pro Bowl defensive lineman will not return for an 11th NFL campaign. The former Titans and Broncos defender announced his retirement Thursday morning.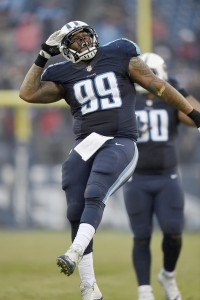 The former third-round pick's string of Pro Bowls ran through the 2019 season, when the Titans defensive end received his fifth such nod. Casey played nine seasons with Tennessee and was a starter from the outset. One of the top interior D-linemen of the 2010s, Casey ended up making 140 career starts.
The Titans made Casey an integral defensive component throughout the 2010s, signing him to two extensions. The USC product inked his first new deal — a four-year, $36MM pact — in 2014 and continued to play at a high level to the point the Titans gave him a third contract in 2017 (four years, $60MM).
Casey finished his career with 51 sacks — second-most in the franchise's Tennessee years, one behind Jevon Kearse's total — and 85 tackles for loss. Casey is by far the Titans' TFL king, registering 20-plus more than any other player in the franchise's 22-season Tennessee stay.
Although the Titans struggled for much of Casey's career, he contributed on two playoff-bound teams after signing his second extension. In the 2019 slate, Casey returned from injury to factor into Tennessee's upset wins over New England and Baltimore. He dropped Lamar Jackson for two sacks in the latter victory, which cemented the Titans' first AFC championship game trip in 17 years.
Tennessee traded Casey to Denver in 2020, but a biceps tear ended his season after three games. Injuries to Casey, Von Miller and other starters did well to sink Denver's 2020 season. The Broncos released Casey in February, and although he popped up on teams' radars this offseason, the accomplished defender changed course to lead to Thursday's announcement.
Photo courtesy of USA Today Sports Images.